Deep dive on Circular Design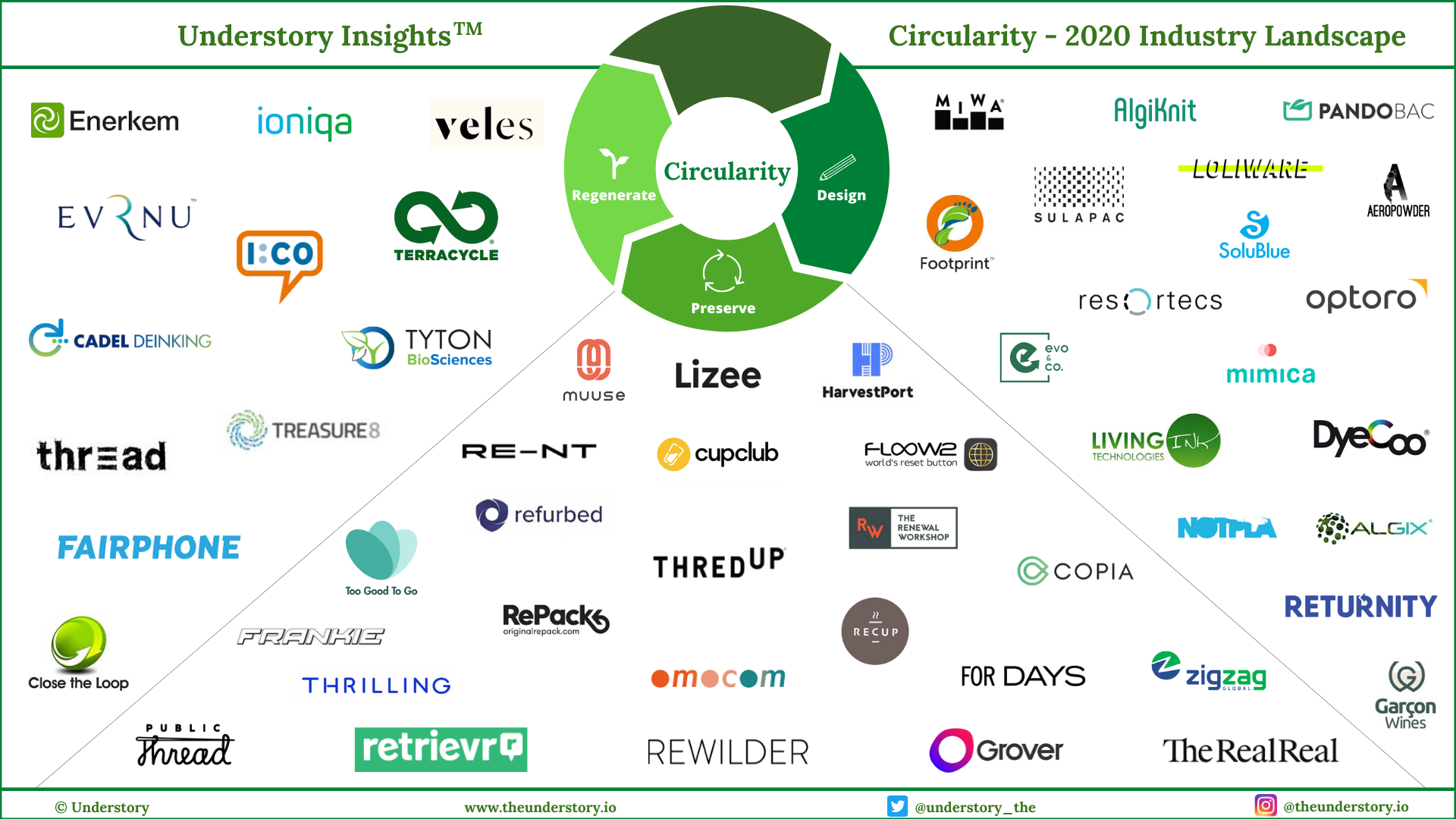 When implementing circularity at scale, the first step in the process — DESIGN — is critical.
Circularity design is about architecting for a sustainable future by finding ways to remove waste and pollution across the entire lifecycle. Today, some companies are built with a circularity mindset, while others need to embed a circularity mindset in their existing operations. This is why CIRCULARITY DESIGN is the first important step. We eliminate future climate issues by preventing the problem in the first place.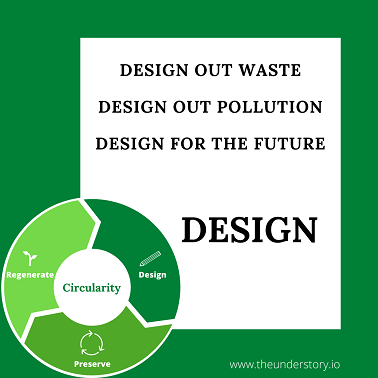 Absolute zero waste and pollution is the ultimate goal in circularity. But this goal is difficult to achieve in the immediate term given the complex processes, systems, and incentive structures. Therefore, to get organizations to embed circularity at scale, we see development of mindset, processes, data, and iteration in design thinking as the building blocks toward achieving the ultimate goal.
Circular design is an iterative approach to design out waste over time. All steps of the product or service lifecycle can / should be examined for sustainable and cost-effective optimizations. Here are some key starter questions to ask:
Can your organization swap out existing inputs for more sustainable options?
Can your organization simplify the design to eliminate materials or process steps?
Are there new technologies or practices that can be implemented to increase visibility into sustainability and generate actionable insights?
Are there small things your organization can do to reduce or minimize its environmental impact?
Has your organization considered the circularity potential for your product or solution?
Can you partner with external organizations to achieve your goals?
Real world examples of circularity design
Advances in systems design and emerging technology have propelled the creation of sustainable inputs, replacing materials that fill our landfills and pollute our atmosphere. Here are some examples:
Consumer Plastics
Over 150 tons of single use plastic is produced and discarded every year¹. Only about 9% of plastic is recycled — the rest lasts several hundred years before it is broken down².
Emerging companies designed plastic waste out of landfills by creating sustainable alternatives to single-use plastic. Influenced by nature, they have either repurposed natural inputs or made significant advancements in material science technologies to eliminate waste.
LOLIWARE — Removes plastic waste from the hospitality industry by creating edible, hyper-compostable single-use products out of seaweed materials. The company's first product is a straw that is found in fast-casual restaurants.
Evo & Co. — This company similarly embraced seaweed as a biodegradable material and has manufactured single-use cups, wraps and bags to further reduce the world's plastic problem.
Apparel
Within the apparel industry, large retailers are embracing circularity in many ways. From a design perspective, major brands like Nike and Athleta have begun sourcing and incorporating sustainable materials into their apparel offerings. Both have seen high consumer demand for sustainable products and have adapted their design and supply chain processes to be more circular as a result.
These large organizations are partnering with innovators, like the ones below, to source sustainable materials that can be reused, regenerated or easily decomposed after use.
Algix — This company creates an algae-based material that is used in shoe soles. It is a sustainable replacement to incumbent petroleum-based materials because it is carbon-neutral and fully biodegradable after the shoe has been discarded.
DyeCoo — invented a new process for industrial dying that is 100% water-free and chemical-free, a stark contrast to other textile processing companies that waste natural resources and pollute the earth with synthetic chemicals.
Resortecs — produces a dis-solvable stitching thread which is used in clothing manufacturing. The company eliminates clothing waste by enabling reuse and repairing of garments as well as allows garments to be recycled or composted.
Packaging
Design innovations in packaging span all areas of the sector. We see a number of innovators that are using natural components that are easily compostable meaning they will decompose faster and return nutrients to the earth.
SoluBlue — creates biodegradable single-use packaging made from natural materials which reduces the amount of waste in our landfills.
Living Ink — produces sustainable ink from algae that is used on packaging and logos. They are designing out petroleum-based ink production for commercial use which reduces the carbon footprint of manufacturing and more easily decomposes after use.
Others companies are enabling new business models that reduce or eliminate the need for packaging in the first place.
Returnity — creates custom-designed, reusable and recyclable shipping packaging. One of Returnity's products is a shipping mailer that can be turned inside out to become a multi-use shopping bag.
Loop by Terracycle — An online shopping platform where consumers can buy name brand consumer products like soap and toothpaste, which are delivered in reusable packaging. Loop picks up product bottles when they are empty, cleans them and sends them back to the brand for refilling.
There are many other examples of companies trailblazing new ways of sustainable design which we highlighted in the Understory Insights 'Circularity — 2020 Industry Landscape'. If you know of other notable organizations that should be included in future iterations, please send us a note for consideration.
Some Considerations for Circular Design
Whether you are already practicing circular design or are looking to get started, consider the following best practices.
Expand your stakeholder group — Understanding and empathizing with your customer is critical to implementing design thinking innovation practices. Expand your approach to consider other stakeholders — i.e. the earth — when gathering requirements and brainstorming new ideas. At the same time, dig deeper during customer discovery to uncover consumer preferences toward sustainability and how you might be able to monetize your designs.
Be aware of your "build and partner" options — Stay informed of new technologies, potential partners or business models that can substitute or transform current practices. Competitive advantages will go to organizations that are willing to try new things and implement emerging innovations.
Ideate and Iterate — Pick one or two areas of your product or process where your organization can implement changes in the first cycle and then move onto other areas the next time. For example, this year consider swapping out your packaging for sustainable materials and next year implementing a new sharing business model.
The economic model of the future is circular — it starts with laying the foundation with sustainable design.
---
[1] Plastic Oceans International 2020. https://plasticoceans.org/the-facts/
[2] National Geographic 2017. https://www.nationalgeographic.com/news/2017/07/plastic-produced-recycling-waste-ocean-trash-debris-environment/
---
Subscribe
Join the newsletter to get the latest updates.
---
---