Rheaply is a Chicago-based startup helping organizations and institutions increase circular reuse and sharing of internal assets to increase overall utilization. With its Asset Exchange Manager Platform, Rheaply makes it easy for organizations to identify internal assets that can be reused internally and by other organizations.
As one of the emerging players in the circular ecosystem that promotes reuse, Rheaply recently raised $8 million for its Series A, adding to its $2.5 million raise in 2020. Its current product suite includes the following capabilities:
Asset management tools that allows organizations to track reusable inventory,
A marketplace that allows organizations to buy, sell, trade, donate, and rent resources,
Other data insights for asset utilization.  
Rheaply tackles enterprise waste by primarily working with corporate, academic and government entities. The platform can manage a variety of assets, everything from lab equipment to computers to excess inventory. Some of the organizations working with Rheaply include Google, Abbvie, Yale, The University of Chicago, and the U.S. Air Force.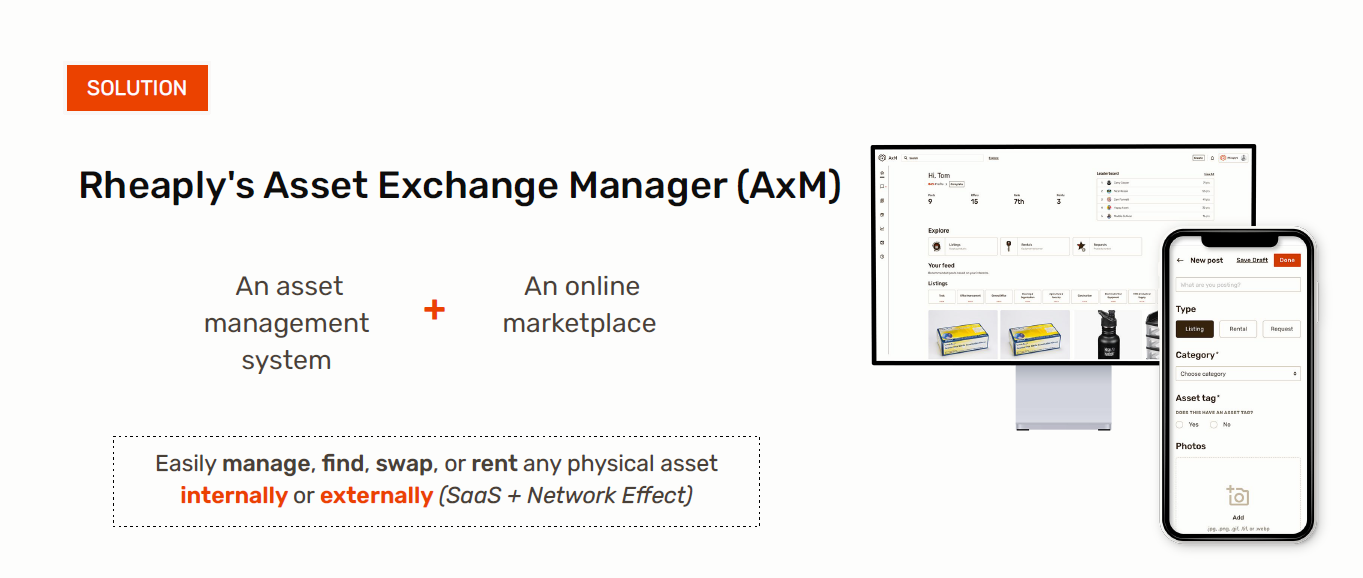 What is the Circular Economy?
In essence, circularity is about rethinking how we do things more efficiently today by harnessing global resources and reducing unnecessary waste generation. Circularity challenges the way organizations and individuals operate, interact, and live to achieve a cleaner and more sustainable earth.
Bringing the circular process of the natural world to the human world — growth, use and regeneration — can create market opportunities, healthy differentiation, and ultimately long term value creation for all. Plus the market potential is immense and so are the impacts — Circularity will be a $4.5 trillion opportunity by 2030¹.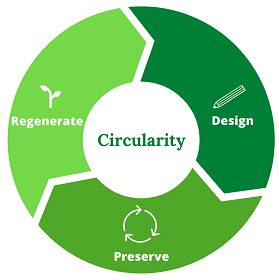 A Circular Economic Process
Circularity is comprised of three main steps:
Design — From the very inception of a product concept, designing for the future is critical. The principal goal is to design out waste and pollution from the system, to ensure that they aren't created in the first place. Companies consider not only how their product will be used, but what will happen to the product after it has been discarded.
Preserve — Companies find novel ways to extend the useful life of products and keep them in the economy as long as possible. Reselling or repairing used goods is one way that companies try to make products last longer. Other innovative business models facilitate re-circulation and reuse of products by adopting sharing economy and as-a-service principles.
Regenerate — The last step of the circularity process captures waste to regenerate or create new resources. The outputs once again become inputs, which closes the loop and triggers the design phase, starting the process all over again.
This continuous process creates numerous and ongoing loops. The more circularity is practiced in an organization, the more learnings will be engendered by an organization. These best practices accumulate allowing organizations to truly embed a circularity mindset in their approach to management and operations.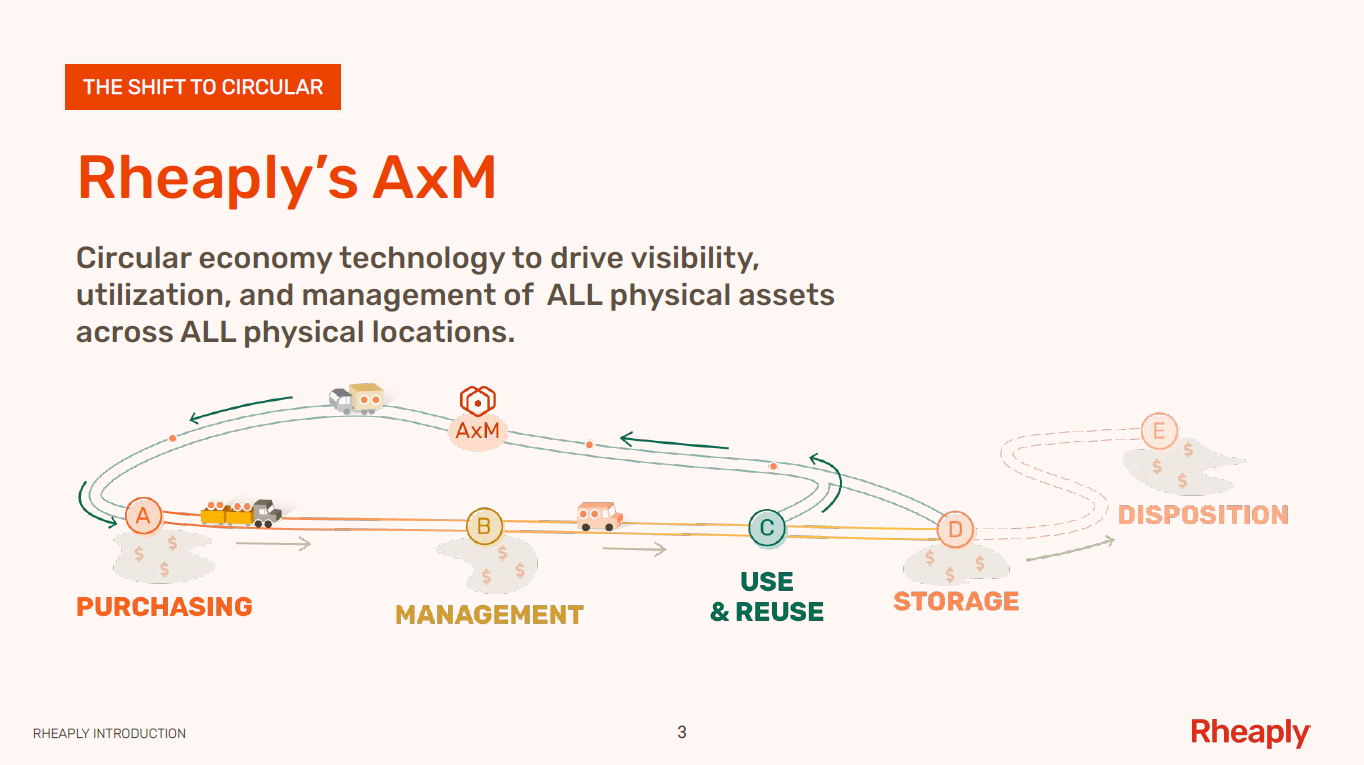 Rheaply's model encompasses all three elements of a circular ecosystem. The company's B2B software product provides technology enablement to help organizations think or rethink its business or process design. This circular design approach evolves the practice of asset management making it more sustainable and increasing reuse.
Rheaply embodies preservation by providing a marketplace to allow organizations to find additional channels and opportunities to preserve the useful life of assets. Rather than discard assets that may not be necessary in an organization, Rheaply helps find another home for the assets where another organization may need them or can remanufacture or upcycle the goods into something new. The company incentivizes use by facilitating the sharing, in addition to the appropriate business model that makes reuse economically viable.
Lastly, Rheaply helps organizations with regeneration. The platform regenerates value by enabling organizations to reduce inventory or unnecessary assets. They regenerate value by finding needed assets at a potentially lower price while extending the lifetime of the asset. Rheaply showcases sustainability in practice while driving business value at the same time.
To learn more about Rheaply, watch the full Showcase presentation or listen to Garr Punnett, Chief of Staff and Circular Economist, on The Understory Podcast.
---
[1] Accenture: "Waste to Wealth (2015)"
---
Subscribe
Join the newsletter to get the latest updates.
---
---