Matter powers sustainable investing by providing tools and insights to compare relative ESG performance across companies and portfolios.
No one can't talk about investing without mentioning or hearing the word ESG. ESG, an abbreviation for Environmental, Social, and Governance, is a term that describes three major areas that relate to corporate governance, social impact, and sustainability. In the past two years, ESG, along with climate actions, have risen in importance as non-financial factors to evaluate risks and growth opportunities in companies.
Using non-financial dimensions or factors to evaluate companies is hard. And investors cannot do this without data. In particular, primary data from company reported figures, market and analysts ratings, news, social media data, government or industry benchmarks, and market research are becoming important sources to compile ESG data to help inform investors.  
Aggregating, analyzing, and providing ESG insights from data is a big opportunity because every company that cares about ESG needs to quantify its ESG efforts. Institutional investors with an ESG thesis will require data to inform their investment decisions. Major information services companies from S&P to Refinitiv to Morningstar are working on new data offerings in this space. Matter is a breakout ESG startup that is tackling this challenging big data problem.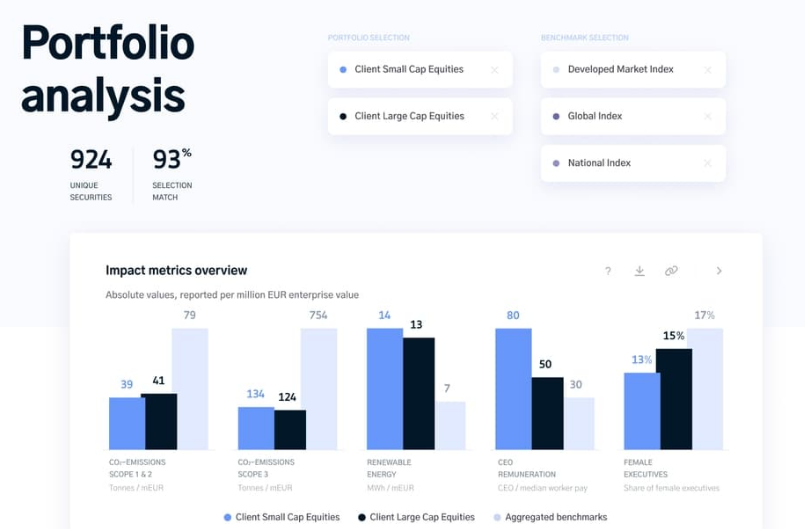 Matter helps investors gain insights into sustainability areas of their investments by providing granular analysis with broad coverage of over 50+ sustainability themes across 15,000 companies. The company differentiates its approach by aligning analyses to various industry frameworks. It strives to add greater transparency to ESG analysis by not only relying on self-reported company information. Matter analyzes what the outside world is saying by reading over 10 million articles a day to see how companies are praised or criticized on keywords related to ESG. By bringing various perspectives together and providing access to underlying data, Matter offers deep ESG insights to the market.
Beyond data analytics to support investment managers' ESG evaluation of companies and portfolios, Matter also provides insights into the impact of investments. Matter helps institutional investors and financial institutions quantify the environmental impact of their investments.This is another side of ESG investing -- providing detailed reporting on the impact of investments at any given point of time and over a time horizon to retail investors or limited partner investors.
The need for better ESG insights that are quantifiable, verifiable, and benchmarkable will continue to rise. According to Bloomberg, ESG assets under management (AUM) could reach $53 trillion by 2025, accounting for one third of total assets under management1. Furthermore, with increasing ESG focus in all parts of the world, especially major economies in North America, Europe, and Asia, robust data and insights will be required.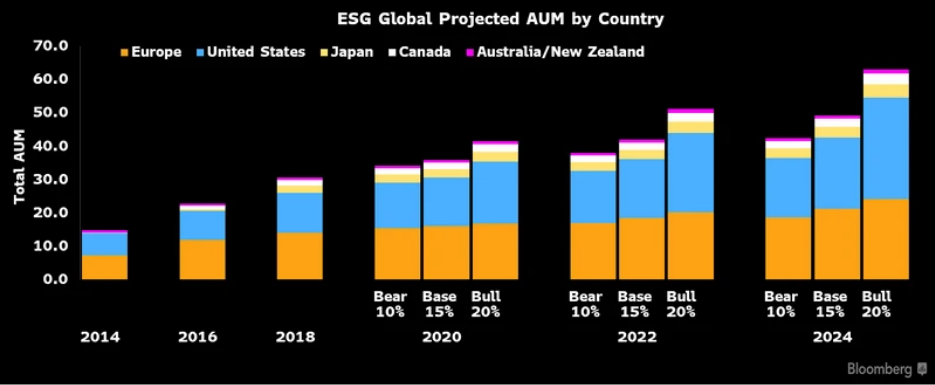 Additional FREE resources (require simple email sign-up):
Learn more about Matter and how it powers sustainable investing by watching the company's presentation our May 2021 'Startups Driving Sustainability' Showcase recording.
And watch Understory's ESG Investing Webinar to learn the latest trends in the industry.
---
[1] Bloomberg: ESG assets may hit $53 trillion by 2025, a third of global AUM. February 23, 2021
---
Subscribe
Join the newsletter to get the latest updates.
---
---