Sesame Solar is a modular off-grid energy solution used for disaster relief, remote office systems, EV charging, and much more.
In 2020, $95 billion worth of damages was caused by extreme weather events such as tornadoes, hurricanes and wildfires in the United States1. This number is increasing as climate change increases the frequency and intensity of extreme weather events. On-grid resources for energy will become less reliable as weather causes damage to the existing infrastructure. We have already seen instances of this, such as the meltdown of the Texas electricity grid during a February 2021 deep freeze and rolling blackouts in California after substantial wildfires. Electricity is no longer guaranteed due to antiquated infrastructure and poor planning by utility providers.
In emerging markets and disaster areas, the reliability of power infrastructure is tenuous if available at all. After extreme hurricanes, for example, communities can be left with no electricity for weeks. We witnessed a worst case scenario in Puerto Rico where residents were left without power for almost 11 months2.  As part of disaster relief efforts, diesel and gas generators are deployed to create essential power. However, these sources of energy can be hard to transport and fuel consistently. Plus, they generate negative effects on the climate, carbon emissions, and surrounding environment.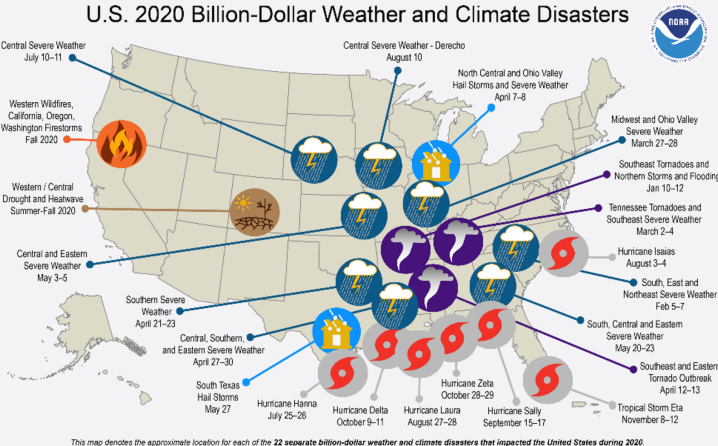 Solar power is an attractive alternative to fossil fuel powered generators because it is more sustainable and the 'fuel' (sun) is readily available. Unfortunately, traditional solar developments cannot adequately adapt to a variety of different applications especially during extreme weather events and humanitarian crises. Many solar farms are too costly and slow to set up and operate for smaller scale or disaster relief situations. Smaller 'nano' and residential solar solutions cannot successfully scale up to meet the necessary demand.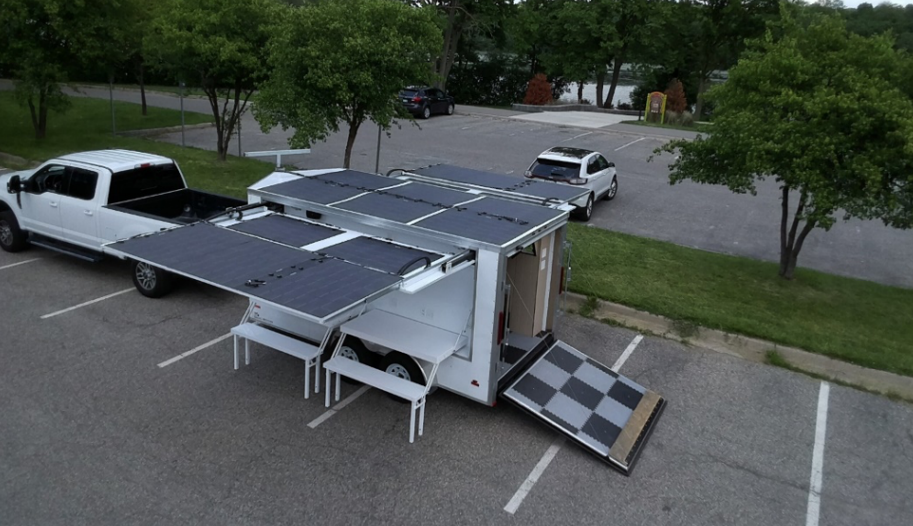 Sesame Solar identified this market gap for modular off-grid solar solutions. The company has developed modular, containerized solar generators that can be used completely off-grid for a variety of different applications. Approximately the size of a trailer, the nanogrids are small enough to be transported by vehicle to any site that needs off grid power almost instantly. As simple as 'open-sesame' the roof of each unit unfolds to reveal the solar cells, which can also be folded in and covered for storage, and to protect the cells when not in use.
Sesame's nanogrids come ready-to-use, and from start to finish, a single unit can be set up by one person in around 15 minutes. They have been designed for extreme weather conditions and have demonstrated function from 0F-120F. Sesame nanogrids are quieter and less costly to operate compared to a diesel or gas-powered generator. Sesame positions itself as a scalable, lower-cost alternative with lower setup and labor costs.
The modularity of Sesame's nanogrids allows for easy deployment and implementation where off-grid energy can meet many basic needs in a catastrophe. Often, in the event of a hurricane, earthquake, wildfire, or other extreme event, energy cannot be supplied for essential needs and water infrastructure may be disrupted or damaged. Sesame Solar's solution can act as a solar power generator. For example, the nanogrid can be outfitted for pop-up medical clinics, washroom facilities, or refrigeration units which can be quickly deployed to provide these essential community needs. Sesame's nanogrids can also be outfitted to act as a water filtration or generation site in areas with damaged water infrastructure, contamination in the water supply, or boil water advisories.

Along with the ability to help communities recover from disaster, Sesame can provide a solution for a variety of different needs. This can look like:
Off grid offices
Solar power generation
Hydrogen cell power generation
Traveling retail stores and pop-ups
Electric car, bike, and scooter charging stations
The solar nanogrid market is a $3 billion dollar market that can provide solutions for many different sectors that have off-grid power needs. Currently, Sesame is building an inventory of solutions for emergencies, emerging markets, and commercial use cases that can be quickly deployed when the need arises.
To learn more about Sesame Solar, watch the company presentation at our Understory Showcase here: Understory's 'Startups Driving Sustainability' December 2021 Showcase Event.
---
[1] NOAA Climate.gov. 2020. U.S. billion-dollar weather and climate disasters in historical context. January 8, 2021.
[2] Business Insider. Hurricane Maria caused the worst blackout in US history. August 30, 2019.
---
Subscribe
Join the newsletter to get the latest updates.
---
---