Silkus is a zero-waste solution that delivers refills of major household goods directly to your door, eliminating packaging waste.
Southeast Asia has a single-use sachet problem. Although not as common in North America, sachets are a type of consumer product packaging which are almost ubiquitous in lower income households in Southeast Asia. Clever marketing and efficient distribution from companies have made plastic sachets the only convenient and affordable packaging option for many common household products and foods. Unfortunately, there is a massive waste issue created around the widespread use, haphazard disposal, and poor waste management of sachets.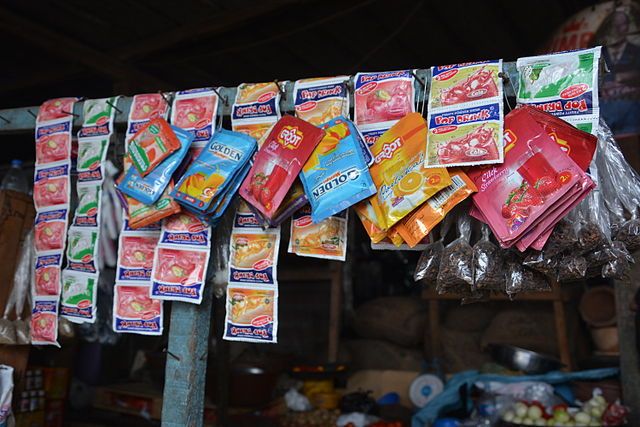 Daily, over 500 million sachets are bought and sold in Indonesia alone. This perpetuates an already challenging issue of plastic pollution in marine systems, as over 150 million tons of plastics exist in our oceans today1. Being the second-largest contributor to the plastic wastage in marine systems, Indonesia contributes upwards of 1.29 million metric tons of plastic into the world's oceans annually, largely due to its poor waste management infrastructure and inability to deal with the excessive plastic waste generated by sachets1.  Approximately 20% of plastic items washed ashore in Indonesia are sachets, which have various physical and chemical effects throughout the environment such as storm drain blockages, chemical leaching, and animal food mimicry.
Siklus is a zero-packaging retail delivery alternative for fast-moving consumer goods. Siklus customers get the convenience of direct-to-door shipping for their household goods while saving anywhere between 10-50% compared to products offered in sachets by retail stores. While providing a solution to the waste issue created by sachet disposal, Siklus is also allowing Indonesian families to get a step ahead by offering these savings on necessities.


How does it work? Siklus offers all their goods on their online app or via whatsapp. Consumers can order everything from laundry detergent to shampoo to cooking oil to food items and beyond. After ordering and choosing a delivery time slot, refill operators arrive at the household on a refill bike - a bike that has a refill station attached to the back. Consumers use their own reusable containers to contain these common household goods, eliminating the need for sachets or other traditional packaging. Compared to other zero-waste options, Siklus products are generally more competitively priced, as their main customer base is comprised of those who rely on sachets to get their necessities, while also offering the convenience of to-door-delivery.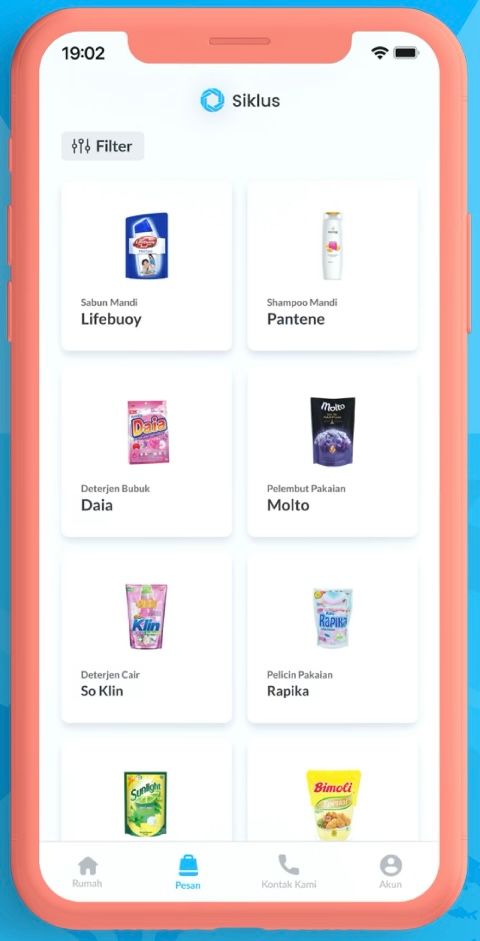 The fast-moving consumer goods market in Indonesia generates 10 billion dollars annually, and consumer good delivery is expected to grow 200% over the next 2 years. As the refill market takes hold, Siklus is poised for additional growth. Given Siklus' initial success, the company is now inking strong partnerships with major CPG firms who see Siklus as a new distribution channel for their products. It allows these firms to tap into new customer segments in a sustainable way.
Over the next year, Siklus plans on expanding across Indonesia, with the goal of expanding their number of distribution centers and serving up to 65,000 households. Siklus also intends to expand the range of consumer goods brands offered by the app. In the future, Siklus envisions offering group buying options and automatic dispensers in retail stores with the ultimate goal of becoming a direct-to-consumer brand.
To learn more about Siklus, watch the company presentation at Understory's December 2021 Showcase here: Understory's 'Startups Driving Sustainability' December 2021 Showcase Event.
---
[1] D.A.A. Sari et al 2021 IOP Conf. Ser.: Earth Environ. Sci. 724 012118

---
Subscribe
Join the newsletter to get the latest updates.
---
---