Understory invites you to a virtual showcase event highlighting the startup innovators making our world more sustainable.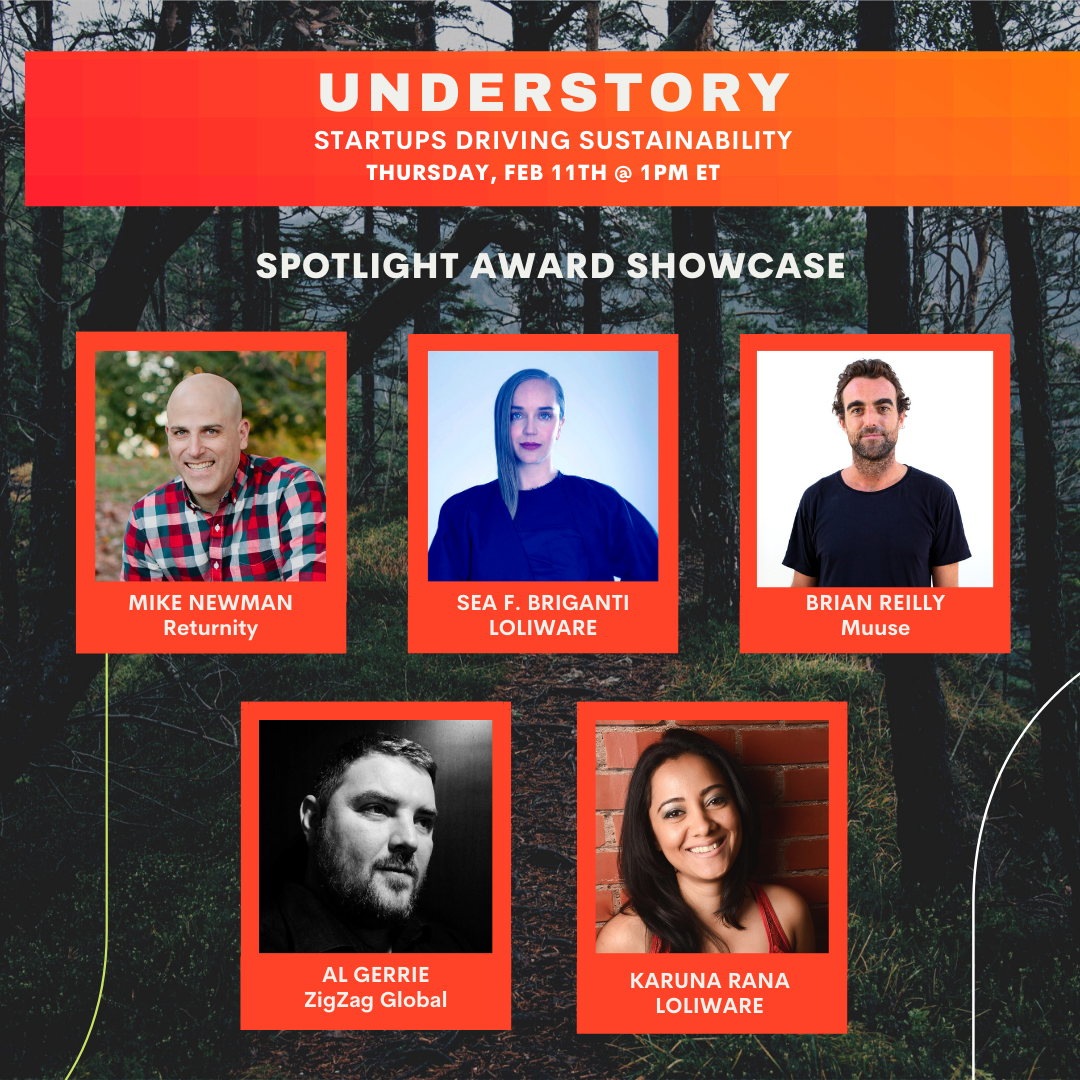 Meet our '2020 Spotlight Award' winners - emerging companies using technology, science, and innovative processes to accelerate sustainable change across industries.
Come hear directly from the Founders and Executives leading the hottest startups in the sustainability space. Our February Spotlight Award Showcase features:
Each speaker will provide an overview of the company's innovative products and business models and share key learnings from his/her journey to make sustainable impact.
Join other corporate executives, investors, connectors, and ecosystem leaders in connecting with emerging pioneers in circularity, packaging, and waste innovation.
All of Understory's Spotlight Award winners were recently featured in the 2020 'Startups Driving Sustainability' Report.
---
Subscribe
Join the newsletter to get the latest updates.
---
---